About The Cook — Ann Fulton
Each member of our professional tennis staff is USPTA certified and available for private tennis lessons in Tampa, Florida as well as customized clinic programs. For more information about
tennis lessons in Mississauga
Recognized as the #1 Tennis Resort in Florida, come and play tennis in ... tennis lessons from our professional staff, or treat your future tennis pro to the resort's. Take Tennis lessons in Miami, FL on any court of your choice! Our certified instructors teach tennis lessons to beginners, kids, adults and teams. The Tennis Pro Shop offers racket re-stringing and re-gripping. Lessons, either individual or group instruction are available year round.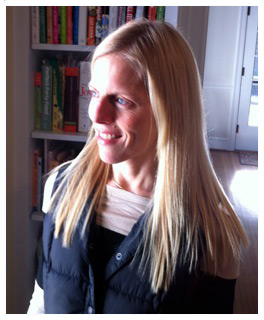 The Fountain Avenue Kitchen was my grandmother's kitchen, the kitchen where I first pulled up a stool and watched the magic of turning basic, fresh ingredients into culinary wonders.  The cooking style wasn't fussy, but it was wholesome, delicious and affordable.  As I sat around her oil-cloth covered kitchen table, I began to understand that cooking was one of the many ways my grandmother showed her love of all those around her.
I joked that she was "green" before being green was politically correct.  She reused her  paper towels and washed her plastic bags…when she finally stopped wrapping sandwiches in wax paper, that is.  She never wasted a thing!  Having lived through the rationing of the Depression and World War II, her generation learned to pickle watermelon rinds, make jams and jellies, can and freeze vegetables, and make applesauce and home baked breads.  While we will never return to that era, there is much we can learn from that special generation.
The fabulous thing is that home cooking can be "fast food" and healthy can equal delicious.  Through today's Fountain Avenue Kitchen, I hope to inspire people to try a new recipe, learn a new technique and eat more vegetables and wholesome grains….but still enjoy a little dessert now and then.  Pull up your chair and join me in The Fountain Avenue Kitchen!
Ann's Fountain Avenue Kitchen column appears bi-weekly in The Lancaster Sunday News.  She is also a regular contributor to Susquehanna Style magazine and Fig Magazine.
2014 Stonyfield Organic Clean Plate Club
2013 Sargento Cheese Flavor Journey Correspondent
2013 Gulf Coast Seafood Top 100 Seafood Blogger
2013 Emcee for Lancaster General Health's "Be a Heart Smart Woman" event
Awards:  2012 Smart Balance Blogger Recipe Challenge winner for Crunchy Top Apple Cinnamon Baked Oatmeal recipe.