In recent months, I have posted a few recipes where I use avocado oil in place of olive oil. I received many questions about where to buy and comments indicating an interest about and a desire to try this increasingly popular option. A relative newcomer to grocery store aisles, this heart-healthy oil boasts a mild yet appealing flavor, a smoke point of 500 degrees, and may be used just like olive oil.
So, I thought I would share with you another simple recipe I like to make and keep on hand. In this recipe, the oil is really the star. I put this in the dressing category, as it is not something you necessarily want to eat by itself. Rather, this condiment of sorts has all kinds of applications, a couple of which I will share with you soon. (Think flavorful vegetables and amazing garlic bread!)
My inspiration for this idea originally came from one of Ina Garten's old recipes. While she used olive oil in a similar preparation, avocado oil works beautifully here because of its extremely high smoke point.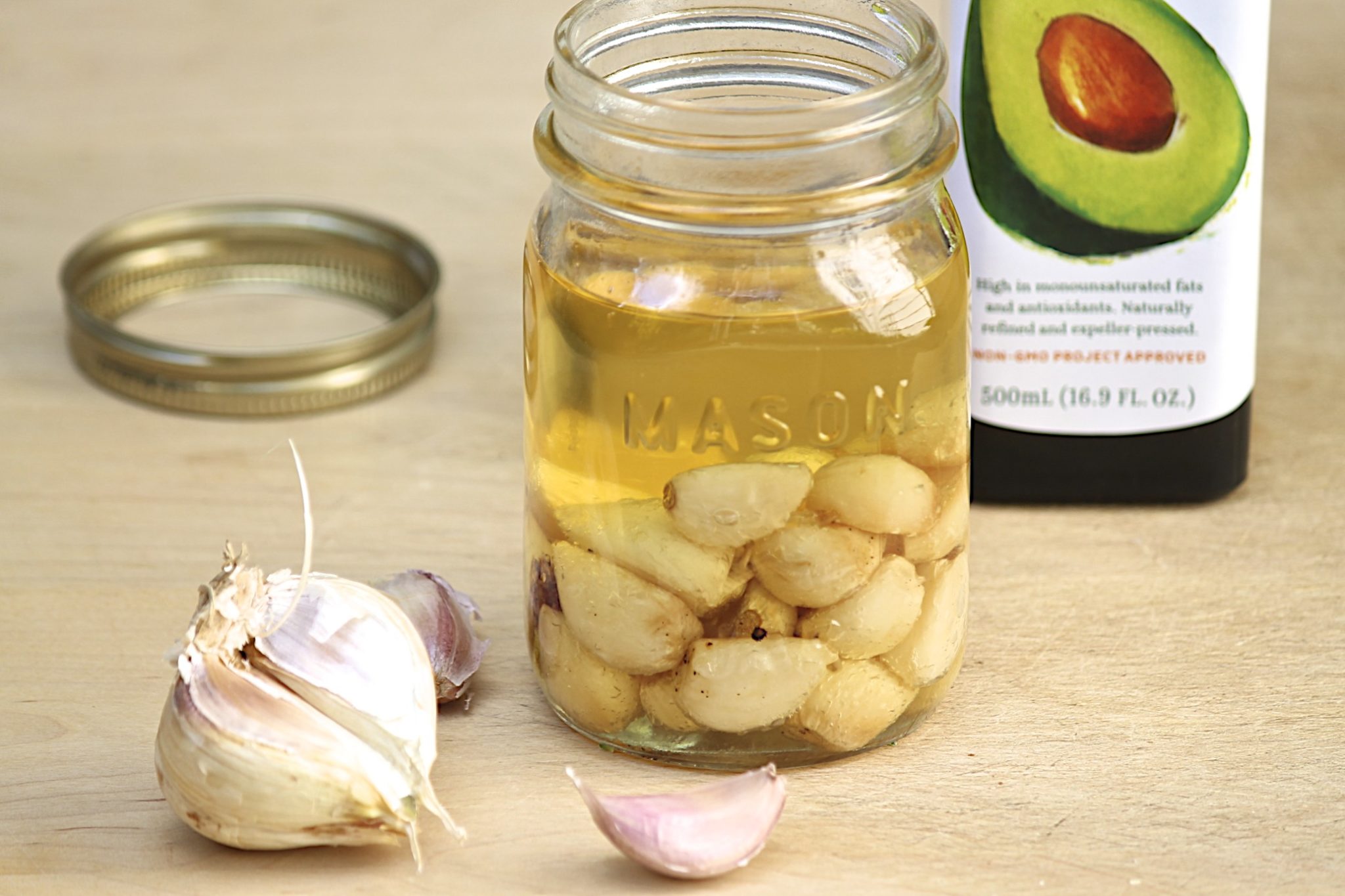 Fried Garlic
Use these flavorful golden brown garlic cloves as you would roasted garlic, and enjoy the oil just as you would your favorite olive oil. The hint of garlic adds extra flavor to dressings, cooked vegetables, and more. It is also perfect for dipping a baguette or crusty rolls.
Ingredients
2-3 heads garlic (or about 40 cloves), separated and peeled
1 cup Chosen Foods avocado oil
1 teaspoon kosher salt
Instructions
Put the garlic cloves and oil in a small heavy-bottomed saucepan. The exact number of garlic cloves is not important. Just make sure there is enough oil to cover.

Bring to a boil and then reduce to a simmer. Cook, uncovered, for 10-15 minutes, watching closely, or until the garlic is tender and golden brown.

Turn off the heat and stir in the salt.

Pour into a heat-proof container to stop the cooking. (A Mason jar or old jelly jar works well.) Allow to cool and then cover and store in the refrigerator.

Store in the refrigerator for up to four days or freeze if you haven't used by then. Bring to room temperature prior to using.
The Fountain Avenue Kitchen https://fountainavenuekitchen.com/
Fried Garlic makes the most amazing Parmesan Garlic Bread…
…and Warm Broccoli Salad with Fried Garlic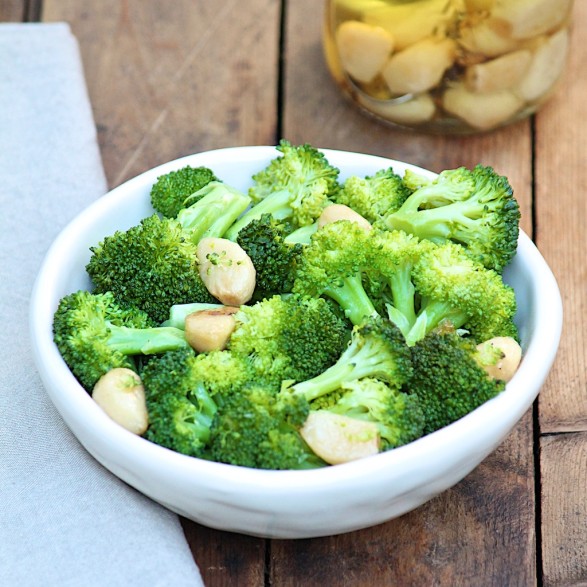 For another easy, delicious recipe using avocado oil, you may want to try this Crispy Parmesan Flounder: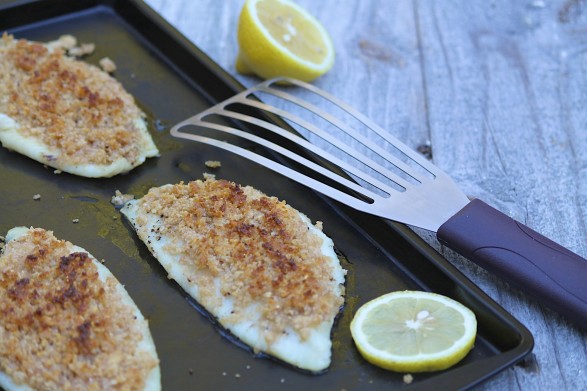 …And Balsamic Orange Avocado Oil Vinaigrette on Beet Salad with Walnuts and Goat Cheese: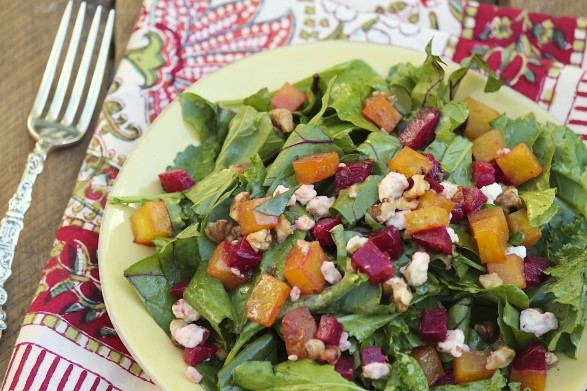 For a list of frequently asked questions and answers regarding avocado oil and a link to where to buy, click here.