Deviled eggs are favorite picnic and cookout fare in my family–they're an ideal way to use all those colored Easter eggs, too! My sister-in-law, Mary, and my mom make the best ones. Deviled Egg Spread turns the traditional stuffed egg into a light lunch or dinner. It's rather good for breakfast, too. As a convenient bonus, the recipe may be prepared in advance and will keep in the fridge for several days.
My favorite way to eat this spread is as an open-faced sandwich. I like to toast whole grain bread until it is crunchy, and then top with chopped avocado. A side of vine-ripened tomatoes rounds out a light meal. As an option, enjoy alongside your favorite seasonal greens or in a hollowed-out tomato. Serve as bruschetta with some diced tomato on top for a delicious seasonal hors d'oeuvre.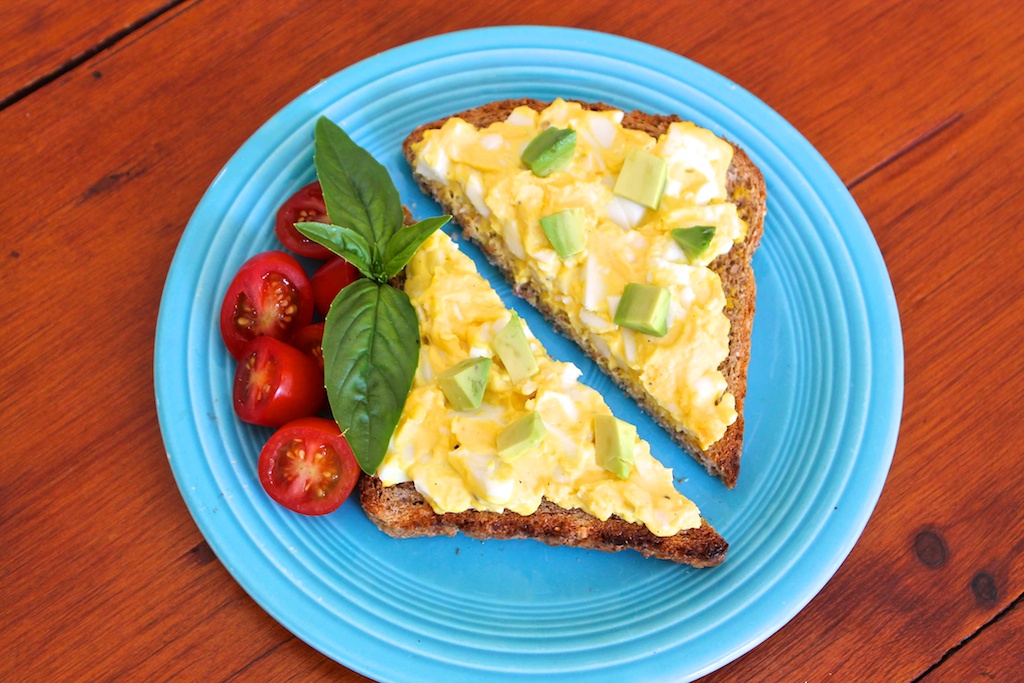 Deviled Egg Spread
2015-12-09 13:53:33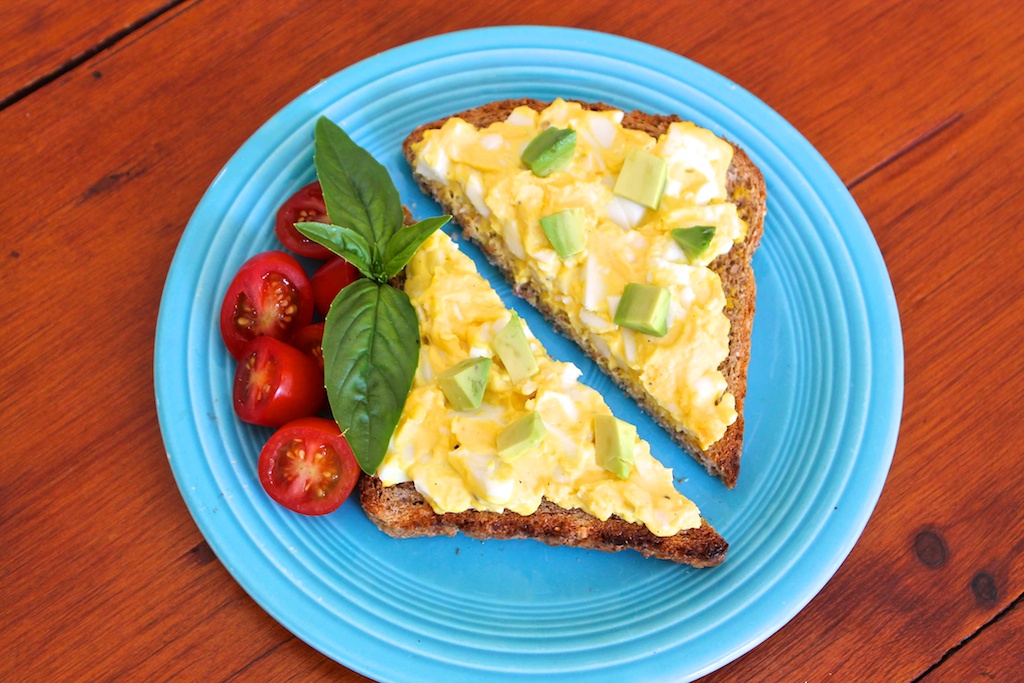 Ingredients
6 hard-boiled eggs
2 tablespoons plain Greek yogurt (non-fat or 2% both work well)
2 tablespoons mayonnaise
1 teaspoon Dijon mustard
¼ teaspoon Worcestershire sauce
¼ teaspoon kosher or sea salt and a few grinds of the pepper mill
Optional toppings or mix-ins: chopped greens olives, avocado, fresh basil or dill
Toasted whole-grain bread (or bead of choice) or tomatoes for serving
Instructions
Slice the eggs in half, remove the yolks, and place the yolks in a mixing bowl. (Keep the whites on the cutting board.)
Mash the yolks, and then add the yogurt, mayonnaise, Dijon, Worcestershire, and salt and pepper.
Chop the egg whites, add to the bowl along with the optional add-ins, and stir to combine.
Spread the mixture on toast, scoop into a hollowed-out tomato or atop a thick slice of tomato, cucumber, or whatever else sounds good to you. Scatter optional garnishes overtop, as desired.
Notes
This recipe can easily be doubled and will last several days stored, covered, in the refrigerator.
The Fountain Avenue Kitchen https://fountainavenuekitchen.com/