Have you ever wondered how to perfectly poach an egg or whether mayonnaise is a better option that butter on a grilled cheese sandwich?  A sieve is your friend when poaching eggs, and mayo is easier to spread than cold butter, but there's a little more to the story.
A few months ago, Christine Pittman, one of my fellow members of the Stonyfield Clean Plate Club, launched a website called TheCookful.com, a contributor-based site that takes on a food topic and really digs into it, posting daily on all aspects of the topic. In addition to the above-mentioned topics, the site recently tackled salad dressing and included tips on making the perfect vinaigrette, which salad dressing to pair with which greens, best vinaigrette stir-ins, and a variety of dressings that incorporate Greek yogurt.
Recently, Christine recruited a few Stonyfield friends, asking them to share one of their favorite dressings that incorporates Greek yogurt, and I happened to have an old favorite up my sleeve.
The following recipe is a creamy spinoff of a reader and family favorite–aptly title Favorite Balsamic Vinaigrette.  Replacing 50% of the mayo in a given recipe is an easy way to replace unwanted fat and calories with protein and calcium while maintaining great taste and texture.  That's exactly what I did with this recipe, and I reach for it whenever I want that classic balsamic flavor with a little more thickness and oomph.
If you'd like a thicker consistency to the dressing, the amount of oil can be reduced by a tablespoon or two with little change in the taste.  I love to use this dressing on a salad I call Crunch Salad, where you can add chicken or another protein of choice for a complete meal that's healthy and satisfying.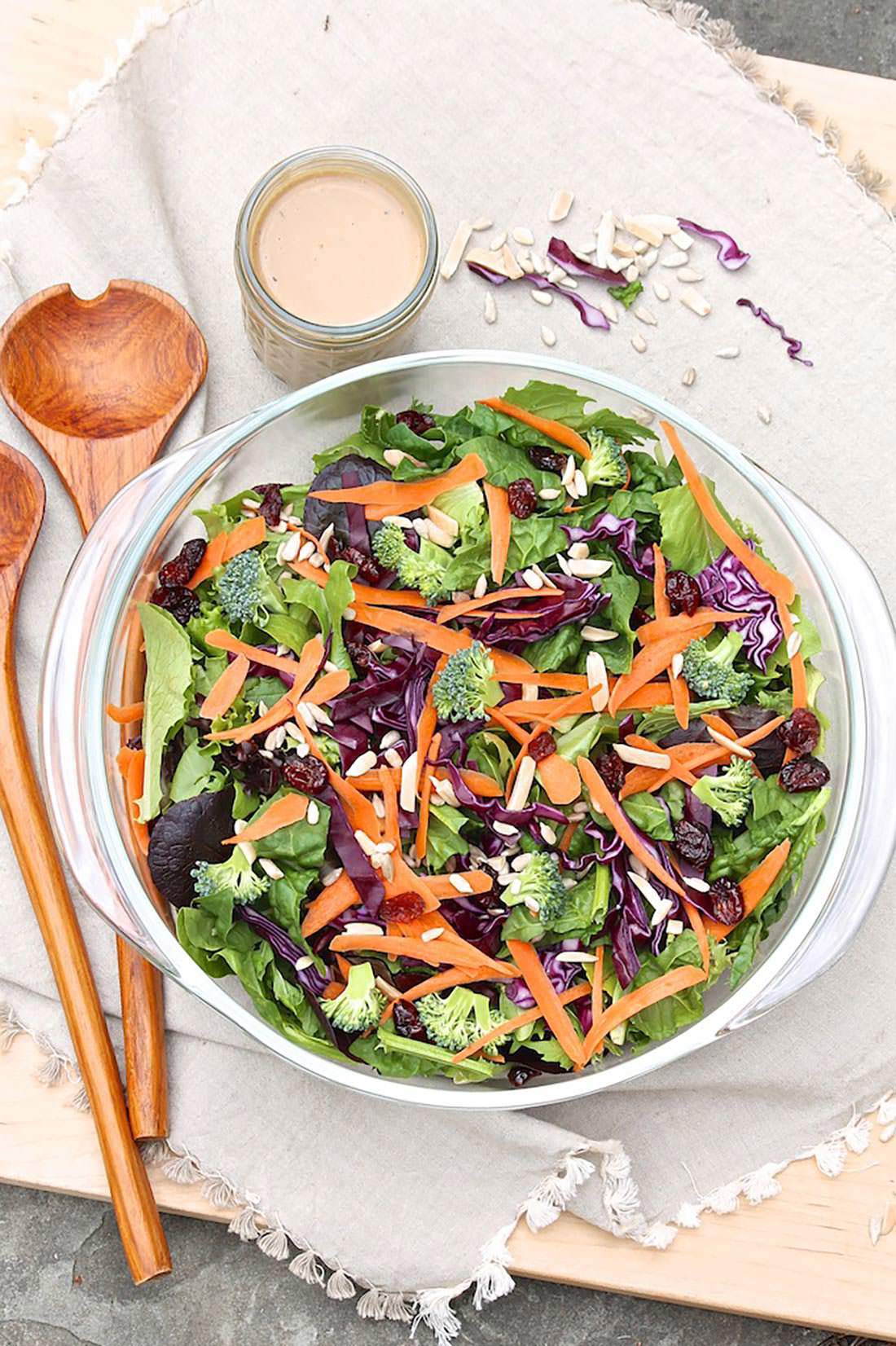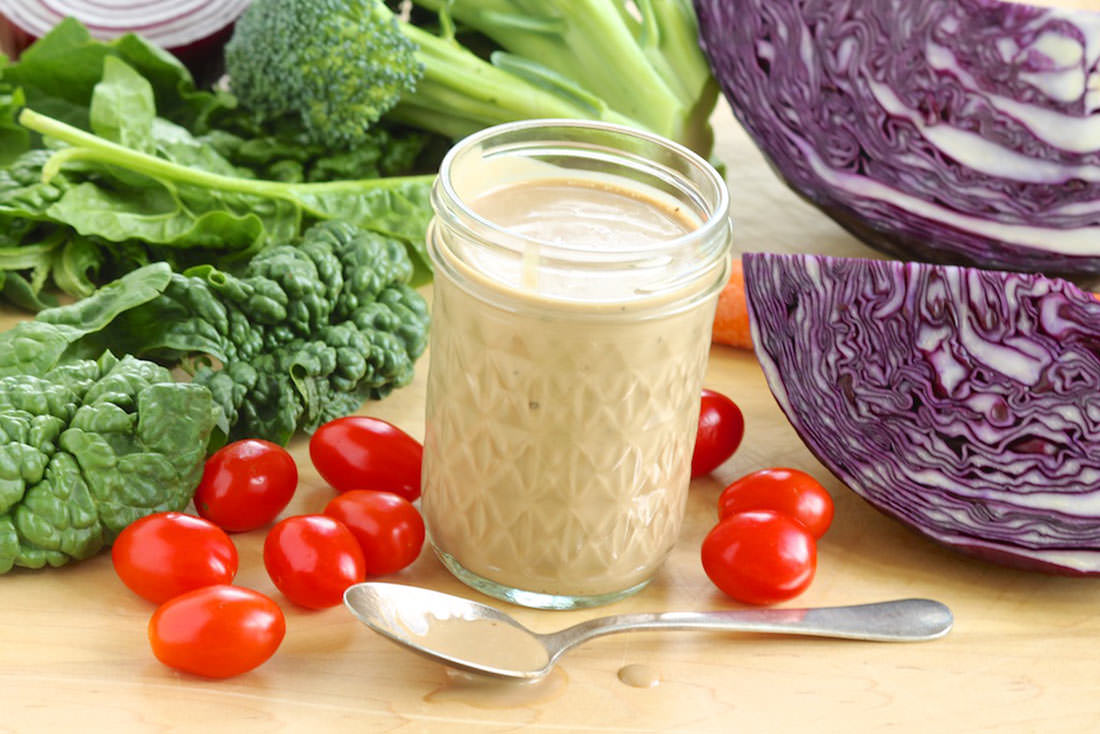 Creamy Balsamic Dressing
This versatile dressing complements almost any green or grain-based salad and can be used as a sauce for chicken and roasted vegetables, too. Try it with this
Crunch Salad
--add chicken for a complete meal that's healthy and hearty.
Yield: 1+ cup
Ingredients
1/4 cup balsamic vinegar
1/4 cup extra virgin olive oil
1/4 cup plain Greek yogurt (nonfat, 2%, or whole may be used)
1/4 cup mayonnaise
1 tablespoon Dijon mustard
2 teaspoons honey*
1 garlic clove, minced
1/2 teaspoon dried oregano or Italian seasoning
1/2 teaspoon kosher salt
Instructions
In a small bowl, whisk together all of the ingredients until smooth. (You can also add them to a jar with a tight-fitting lid and shake well.)
Cover and refrigerate until needed. The dressing will thicken slightly upon refrigeration and will keep for approximately one week.
Tip
*The honey may be adjusted to preference. For a hint more sweetness, use 1 tablespoon of honey. For a bit more tang, start with 1 teaspoon.
The Fountain Avenue Kitchen https://fountainavenuekitchen.com/