Jump to Recipe
Thanks to its crisp texture, vibrant flavor and impressive versatility, this super simple side dish might just become a new favorite way to eat your veggies. Three cheers for Cumin Lime Coleslaw!
When I ask my family what they'd like for dinner, the answer is likely to be meatloaf, spicy shrimp, or mac and cheese—not peas, potatoes, or salad. Similarly, when planning our evening meals, most of us seem to focus our time and effort on the main dish instead of the sides.
Side dishes naturally become an afterthought when most of our limited time is spent on the focal point of a meal. I've learned to keep a bag or two of frozen veggies in the freezer and a box of quick-cooking Parmesan couscous in the cupboard to round out dinner when time runs short.
Hearty salads are another go-to for me, and I frequently rely on the healthy convenience of packaged slaw mixes and a speedy dressing to complement the nightly protein, be it chicken, seafood, beef, or pork.
As an added bonus, salads made with slaw blends tend to keep well overnight. Unlike tender lettuces, typical slaw components like cabbage, broccoli, and carrots don't quickly wilt once dressed, making them a welcome lunch option the next day.
For its ease, flavor, and versatility, the following coleslaw is one of my most frequently repeated side dishes. Crunchy with a hint of creaminess, the mayonnaise in this recipe is lightened and brightened with a hint of lime. Earthy cumin and a touch of cayenne further enhance the flavor.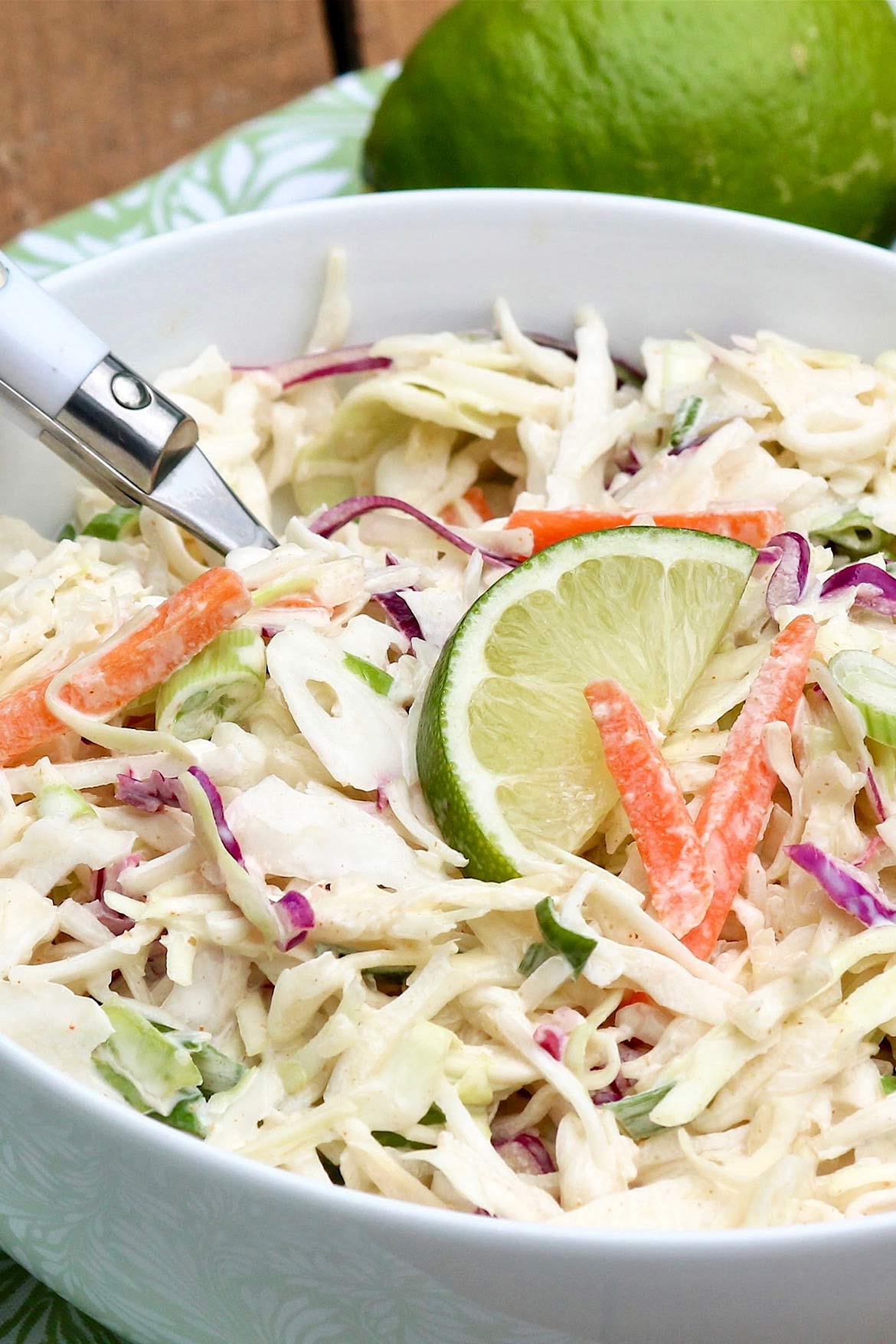 What can I serve this with? A perfect match for all sorts of Mexican cuisine, the flavors also complement the likes of barbecued chicken and baked beans, pasta, chili, steak, and seafood. We enjoy this simple slaw piled on burgers, fish sandwiches, and tacos, too. It's so very versatile.
For a well-liked variation, I've added two or so cups of broccoli florets, chopped small. When making the recipe without extra add-ins, you may wish to start with three-quarters of the dressing if you prefer a lighter coating. Correspondingly, after the salad sits for a few minutes, the cruciferous vegetables soften slightly, and the dressing goes further than it may initially appear.
Leftovers? While leftovers do hold up well, for optimal freshness and crispest slaw I sometimes dress half the salad at a time if I plan to use the remaining portion for another meal later in the week. If it's just me enjoying leftovers for lunch, I go ahead and mix the whole batch.
To perk up and bolster those leftovers? I've mixed in some chopped, cooked chicken, a few halved grape or cherry tomatoes, a squirt of sriracha, and a sprinkle of sunflower seeds to create a quick and delicious all-in-one meal. You can even bolster it with roughly chopped baby spinach or slivered kale. If you've added enough extras to make the leftovers seem dry, simply stir in a spoonful of mayo and add an extra squeeze or lime and/or sriracha.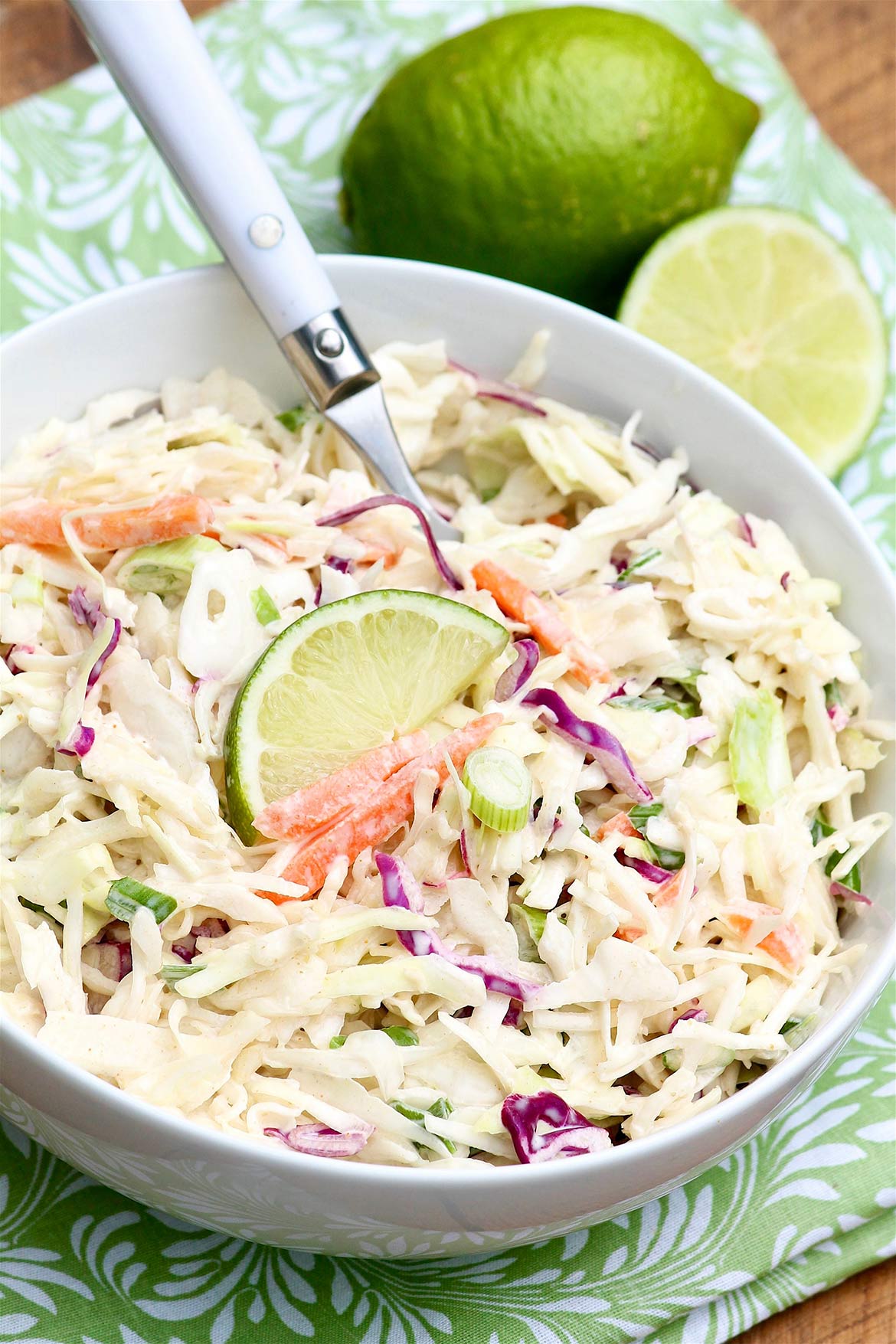 So much more than "just" a side dish, we love to pile Cumin Lime Coleslaw on burgers, tacos, these saucy Barbecue Sandwiches!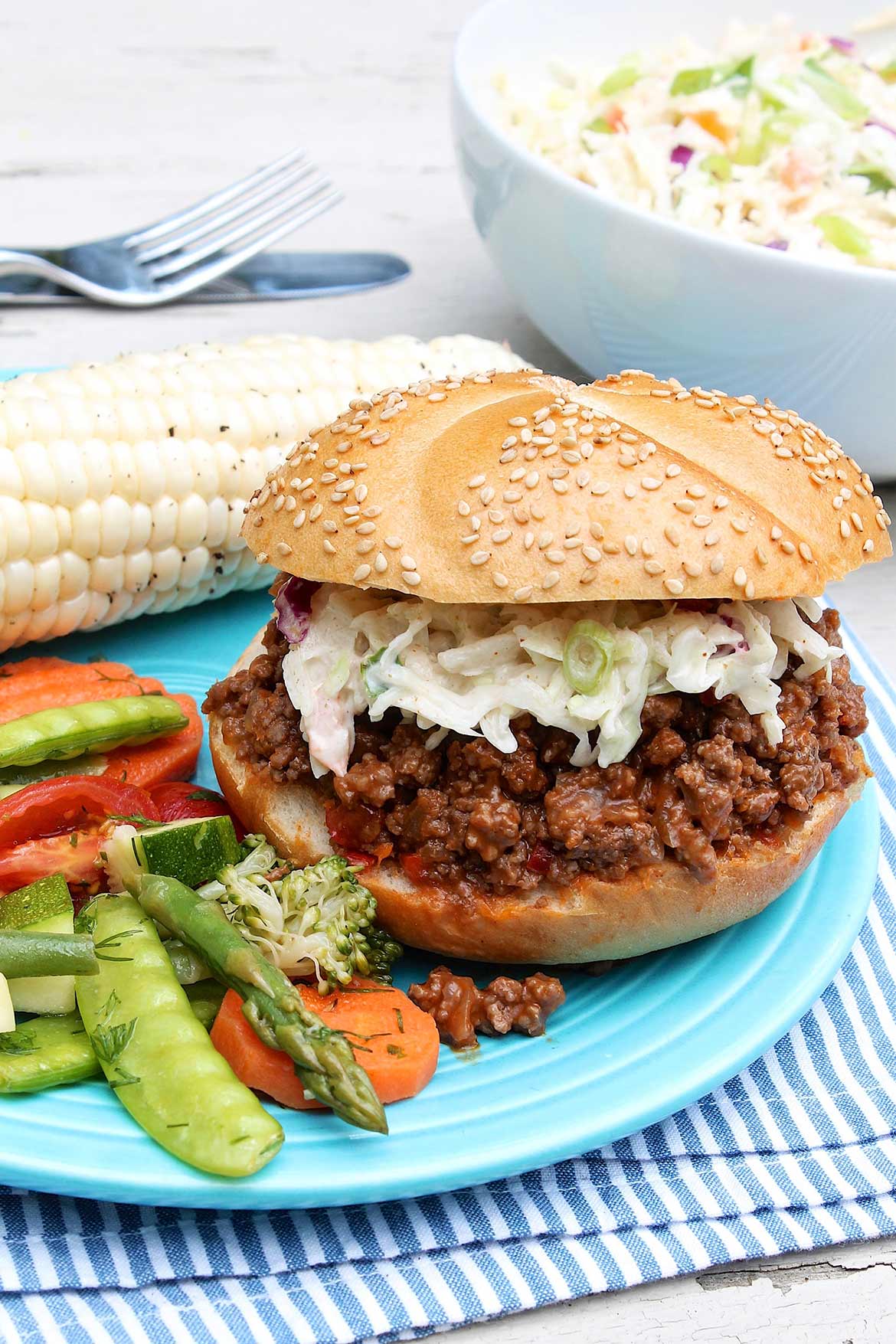 Delicious with Chili Lime Chicken, too!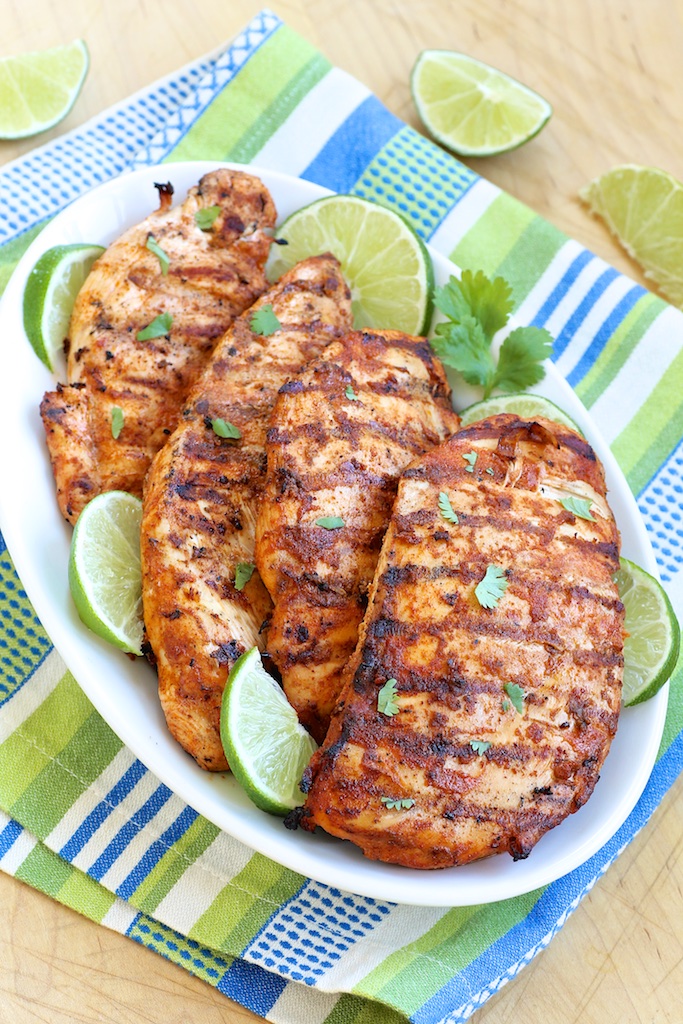 Crunchy with just a hint of creaminess, the mayo in this recipe is lightened and brightened by the hint of lime. Smoky cumin and just a touch of cayenne amp up the flavor in what is an incredibly easy salad.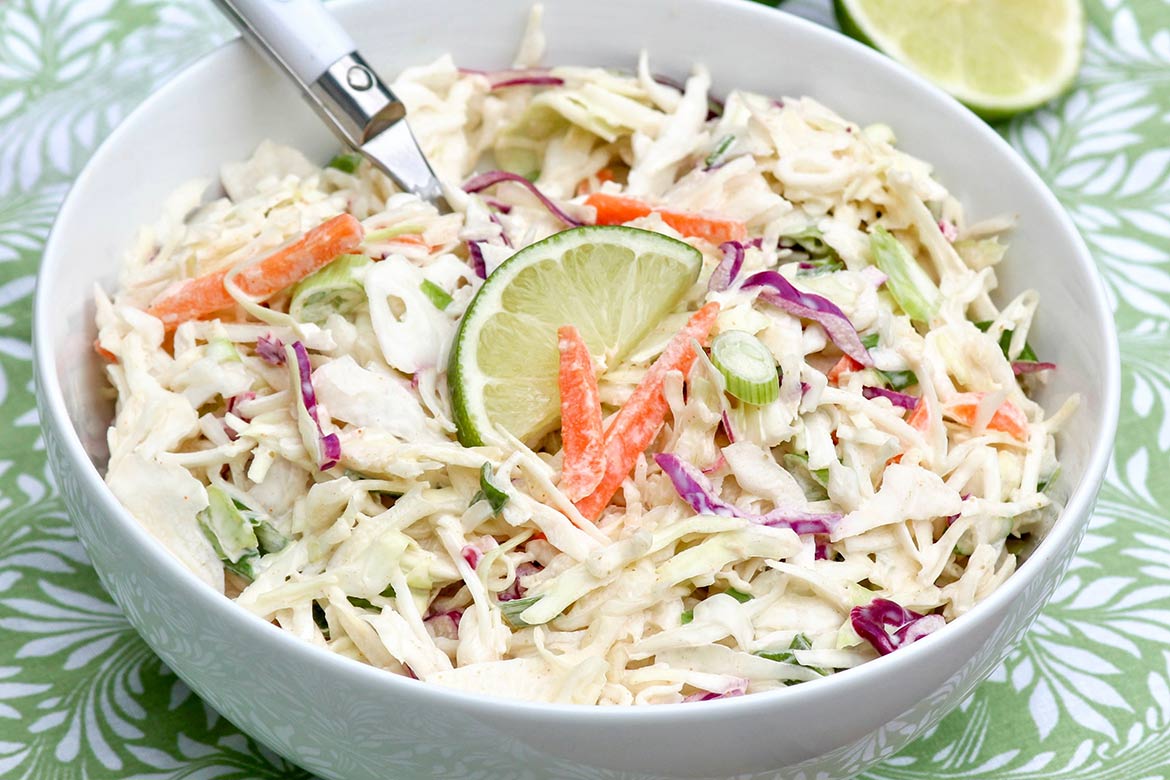 Cumin Lime Coleslaw
Yield: approximately 6 servings
Thanks to its crisp texture, vibrant flavor and impressive versatility, this super simple side dish might just become a new favorite way to eat your veggies! 
Ingredients
½ cup mayonnaise
2 tablespoons fresh lime juice
1/2 tablespoon honey
3/4 teaspoon ground cumin
1/2 teaspoon kosher salt (start with 1/4 teaspoon if using table salt)
1/8 teaspoon cayenne pepper
1 (14-ounce) bag coleslaw mix with carrots*
3 green onions, thinly sliced
Instructions
Stir together the mayonnaise, lime juice, honey, cumin, salt, and cayenne pepper. Refrigerate the dressing until ready to use. This may be done 1-2 days in advance.
Combine the coleslaw mix and green onions in a large bowl. Pour the dressing over top, and toss until the cabbage is evenly coated. Serve immediately or refrigerate until ready to serve. Ideally, I like to refrigerate the coleslaw for a few hours to let the flavors meld. Stir the coleslaw well before serving.
Notes
*I like the blend with a little red cabbage and carrots mixed in–mostly for color–but feel free to use what you prefer or what is available. You can also add some shaved carrots to a bag of plain shredded cabbage.
A few more things...
Chopped fresh cilantro is a nice addition for those who enjoy that herb, and pepitas (also know as pumpkin seeds–I like roasted and salted) provide complementary crunch.
More On YouTube
More on Instagram
The Fountain Avenue Kitchen https://fountainavenuekitchen.com/