I really like the store-bought "hint of lime" tortilla chips. As I was making my Tex-Mex Chopped Salad recently, for which I really wanted some to crunch over the top, I realized I never thought to buy any at the grocery store. I did, however, have corn tortillas (a sprouted grain variety which I highly recommend) and decided to make my own.
Not only is this easy an easy task, the results are quite pleasing. The chips will be slightly heartier and crunchier than the store-bought kind — in a way my family really likes. The lime taste is subtle but definitely present. For a chili-lime twist, try sprinkling on a bit of chili powder along with the salt. Cumin would be tasty, too.
Time to make Speedy Guacamole!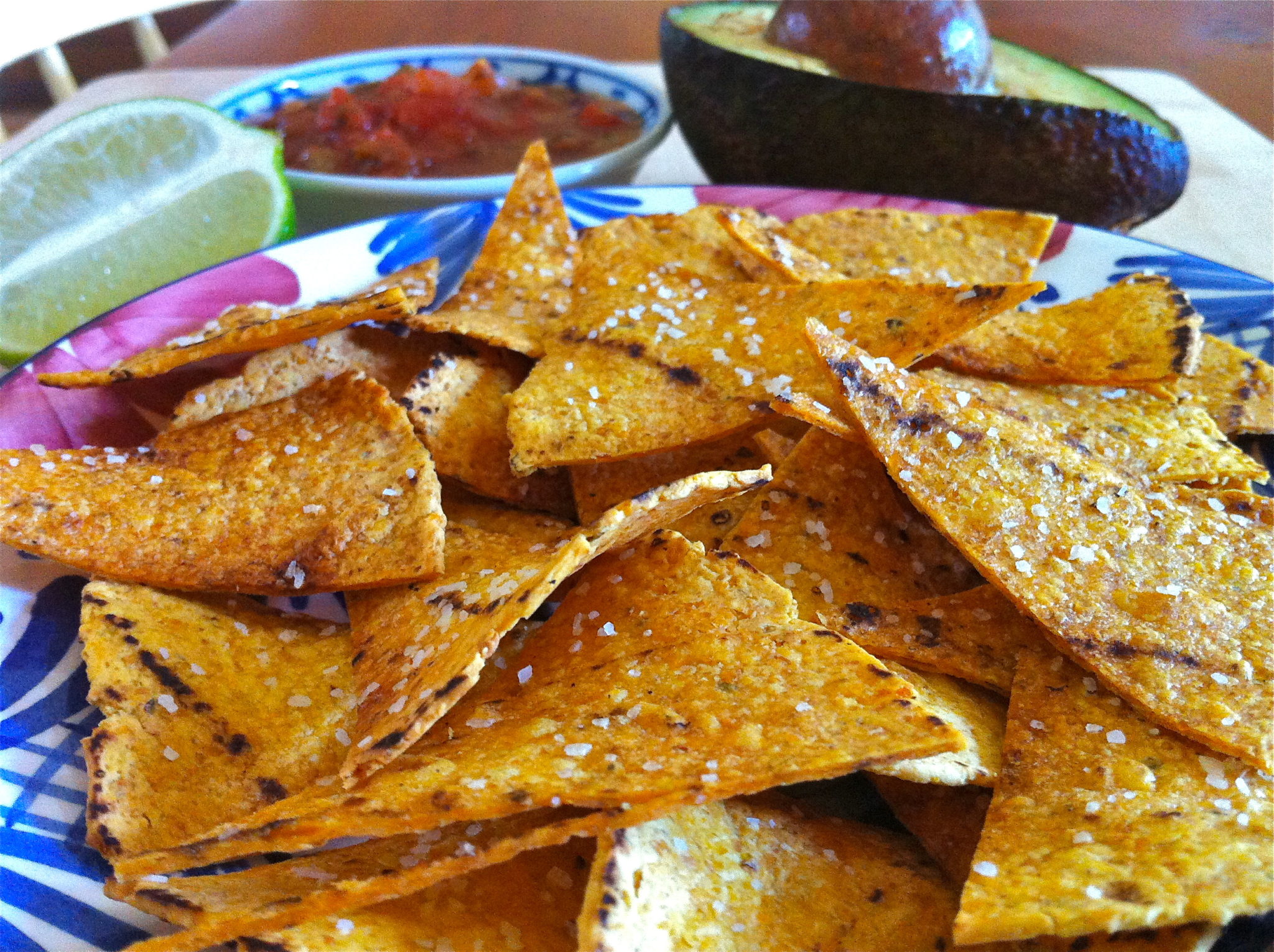 Salted Lime Baked Corn Tortillas
Ingredients
1 (12-ounce) package corn tortillas
1 tablespoon olive oil
3 tablespoons lime juice
1 teaspoon kosher salt
1 teaspoon chili powder or cumin (optional)
Instructions
Preheat oven to 350 degrees.

Mix olive oil and lime juice and brush over one side of each tortilla. Sprinkle tortillas with salt and chili powder or cumin, if desired.

Cut each tortilla into 8 wedges and arrange the wedges in a single layer on a cookie sheet.

Bake for about 7 minutes or until the chips are crisp but not too brown.

Serve with salsa or guacamole or crush and use as a Tex-Mex salad topper.
The Fountain Avenue Kitchen https://fountainavenuekitchen.com/
This recipe was shared with Recipes for My Boys
Thursday's Treasures
, Week 55.