For some, grilling is a year-round activity.  For others, the first signs of warm weather mean a return to the aroma of charcoal and those unparalleled, smoky flavors. Although we occasionally grill throughout the winter months, nothing makes me happier than firing up the grill when it's warm enough to enjoy a leisurely meal on our patio.  And when the smell of seared steak or juicy burgers wafts over from a neighbor's grill, doesn't it make you want to fire up your grill, too? (Or simply appear as uninvited guests!)
For the sake of ease, I am bringing together my favorite grilled dishes below, accompanied by photos and links to the printer-friendly recipes.  As I post new recipes, I will continue to add them to this roundup.
Do you have a favorite seasonal standby or perhaps a new grill recipe that you'd like to share?  If so, please do!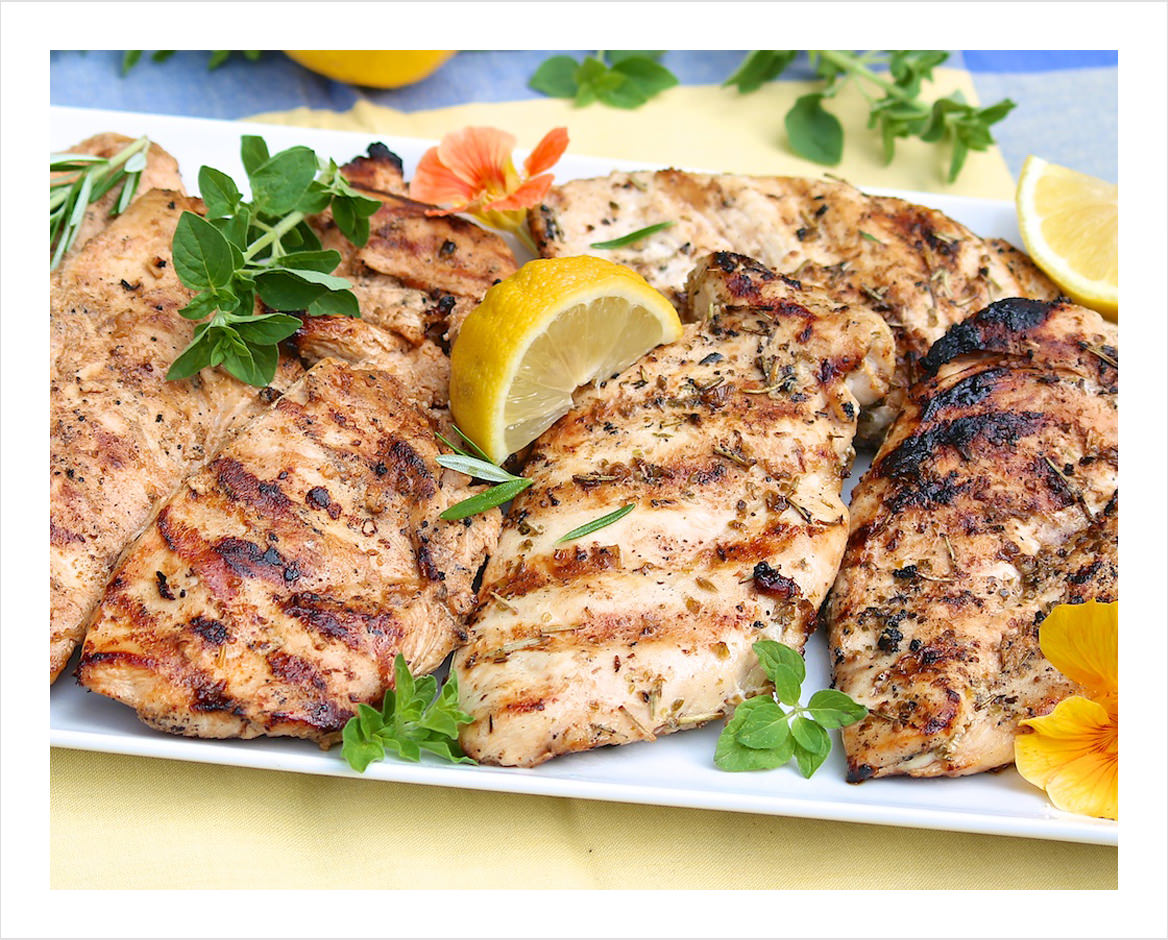 Lemon Chicken, 2 Ways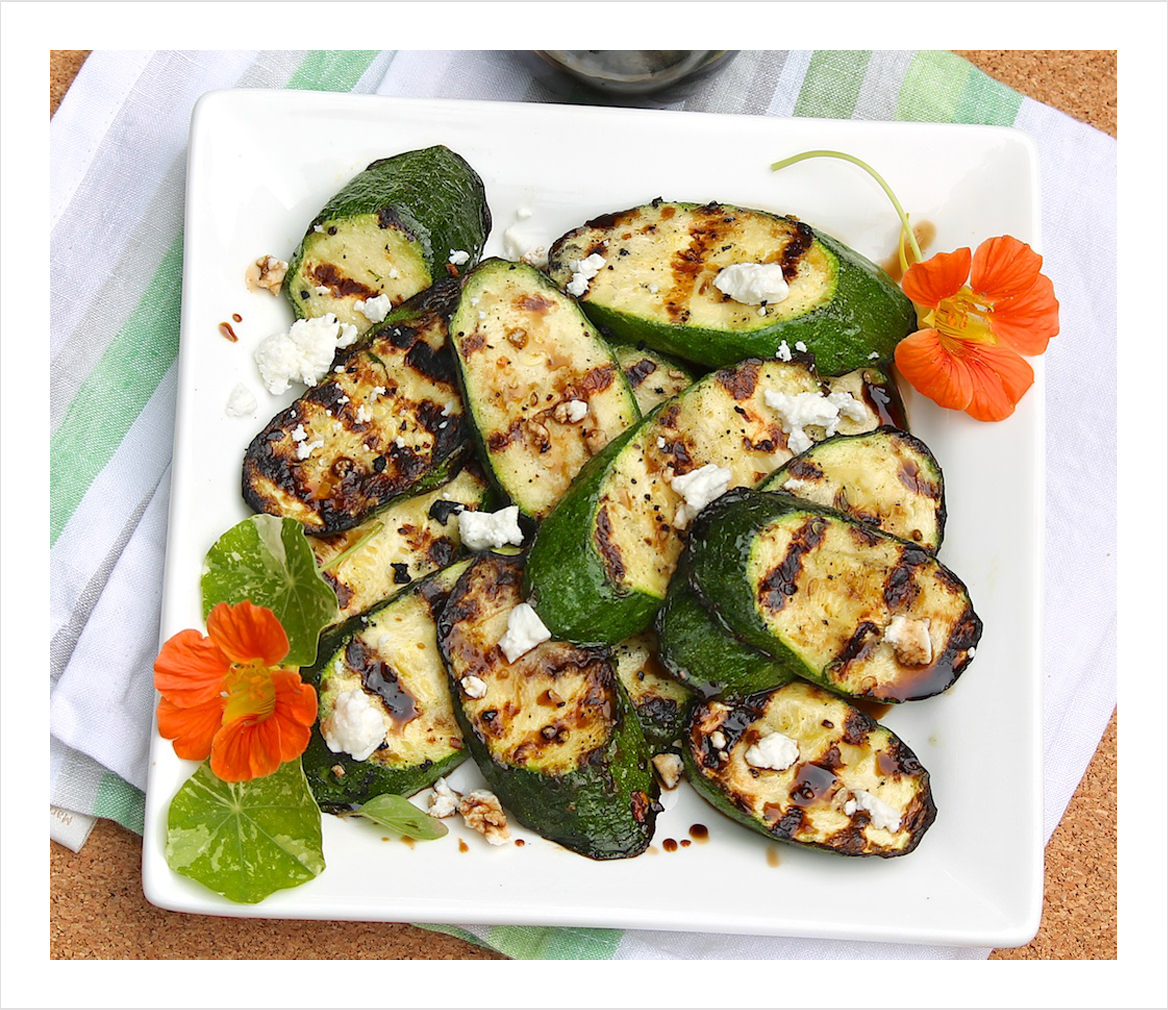 Grilled Zucchini with Goat Cheese and Balsamic-Honey Syrup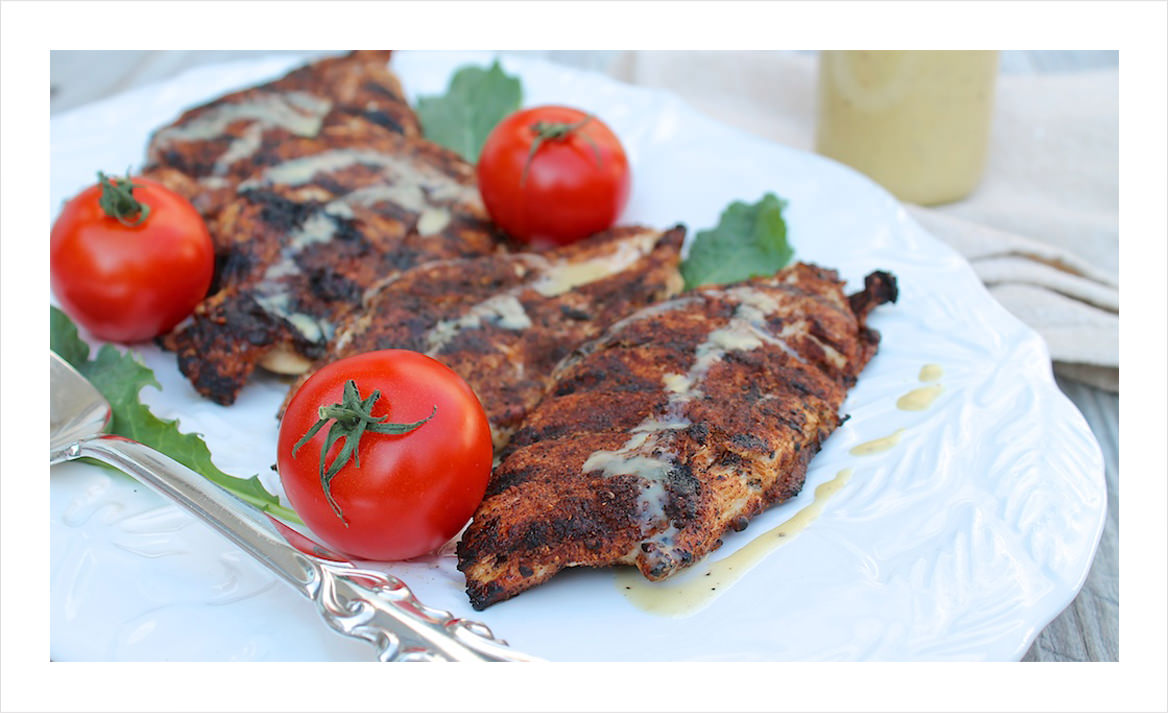 Spice Rubbed Grilled Chicken with Everything Sauce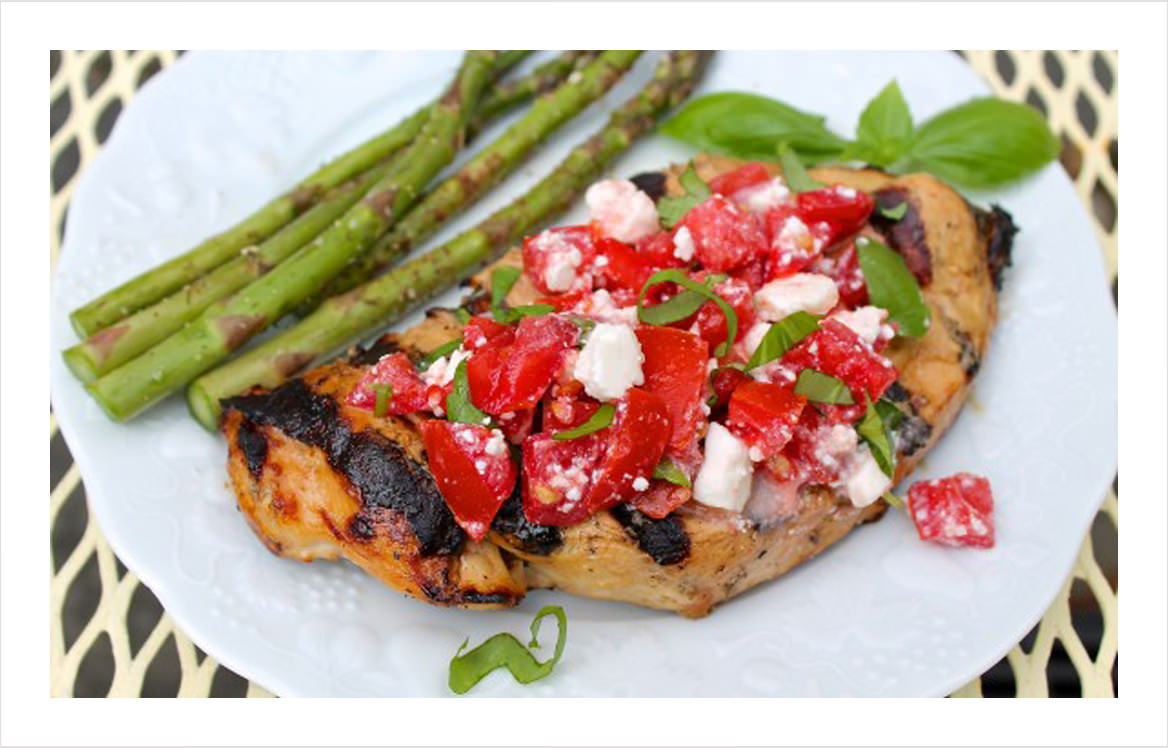 Balsamic Chicken with Tomato Feta Salsa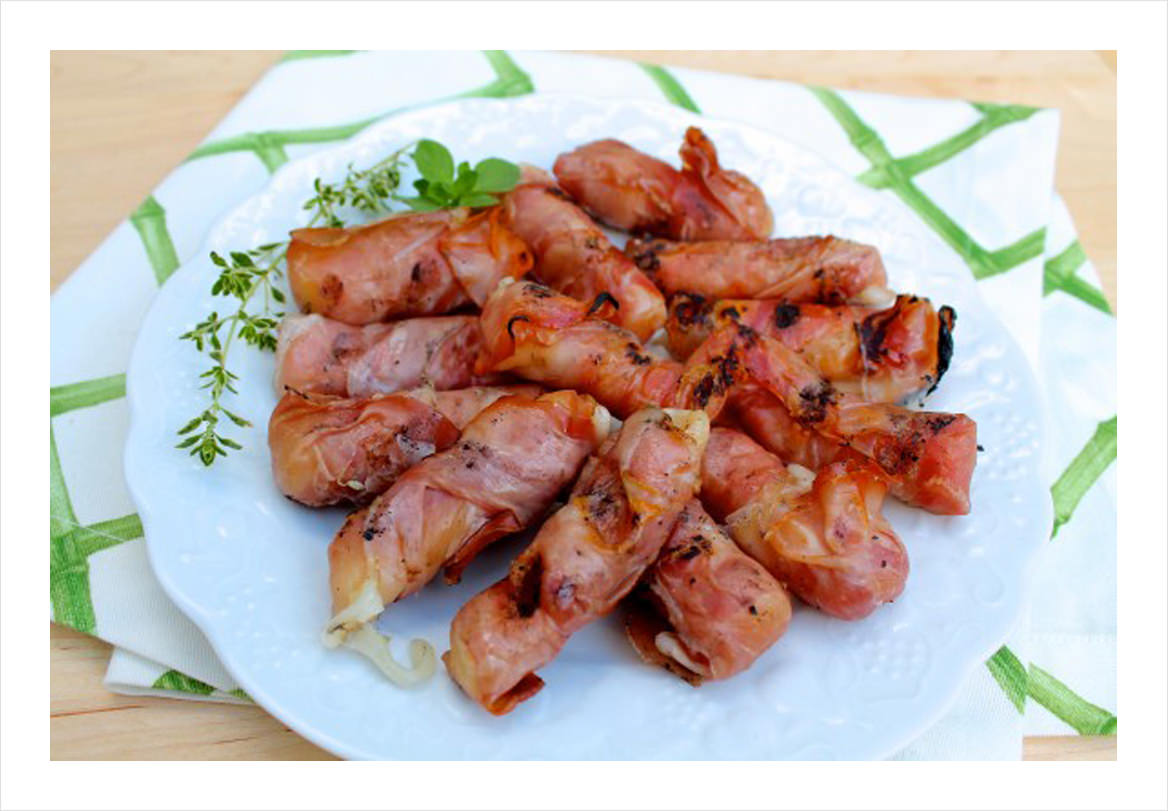 Prosciutto Wrapped Grilled String Cheese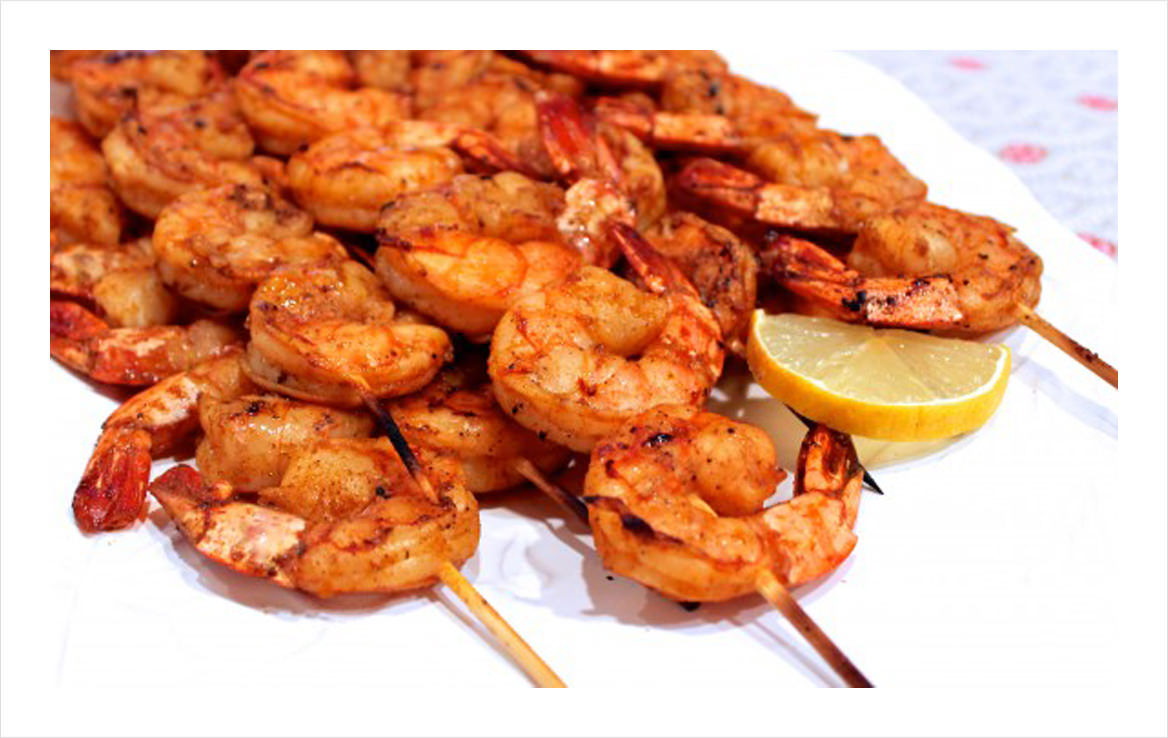 Skewered Fired Up Grilled Shrimp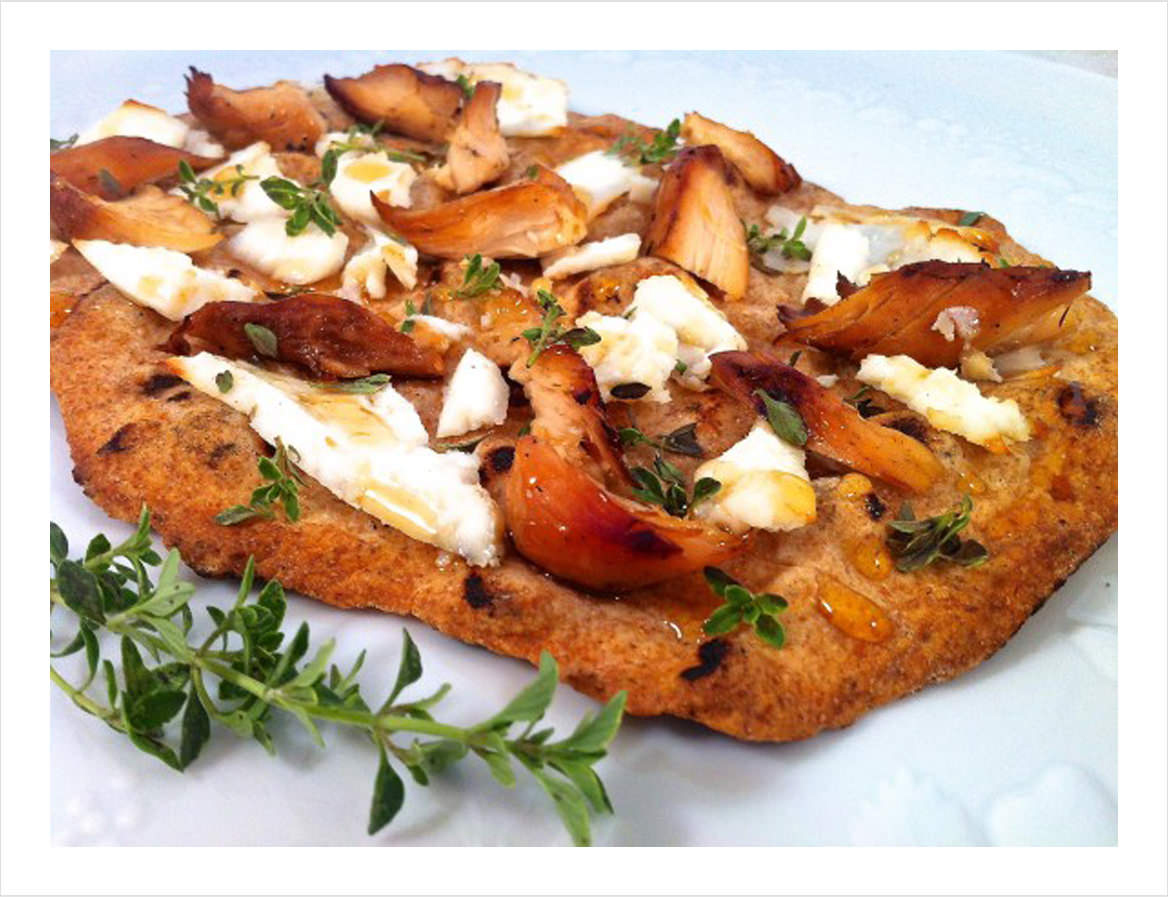 Grilled Pizza with Goat Cheese, Thyme & Honey Lime Chicken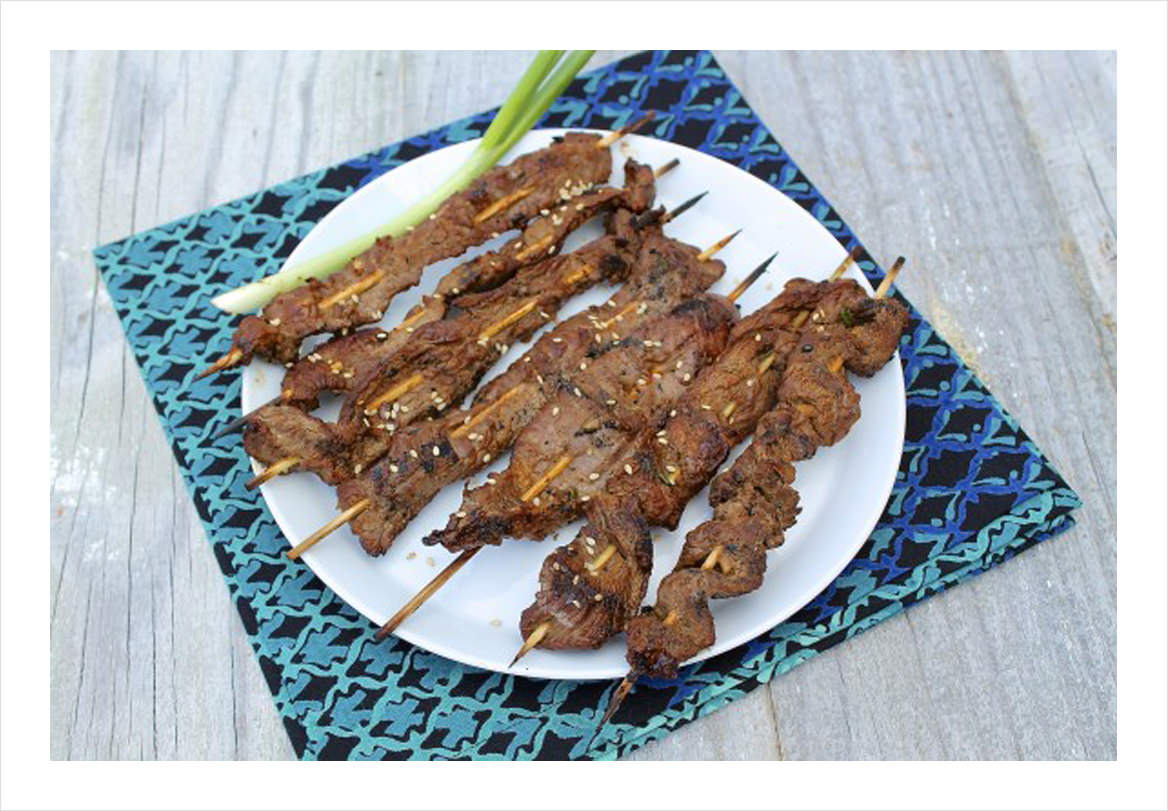 Asian Beef Skewers (or Whole Flank Steak)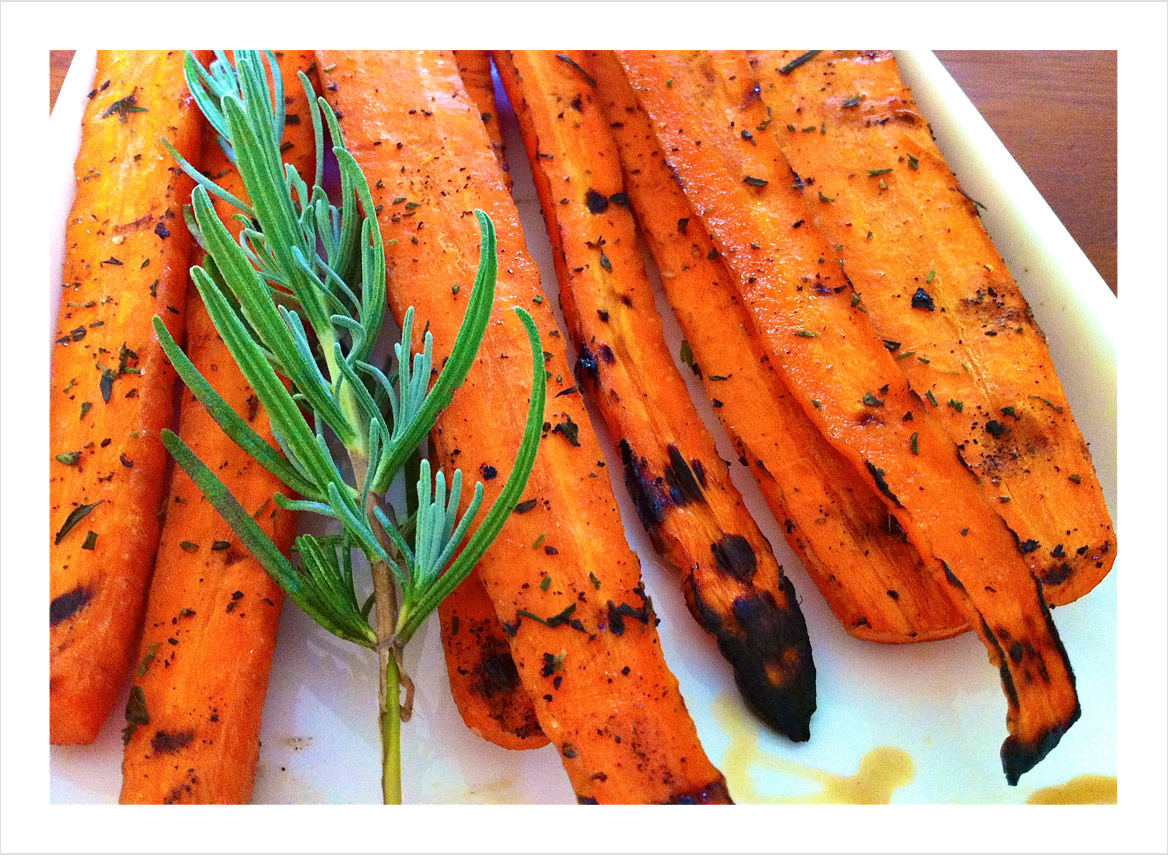 Grilled Balsamic Carrots with Rosemary and Thyme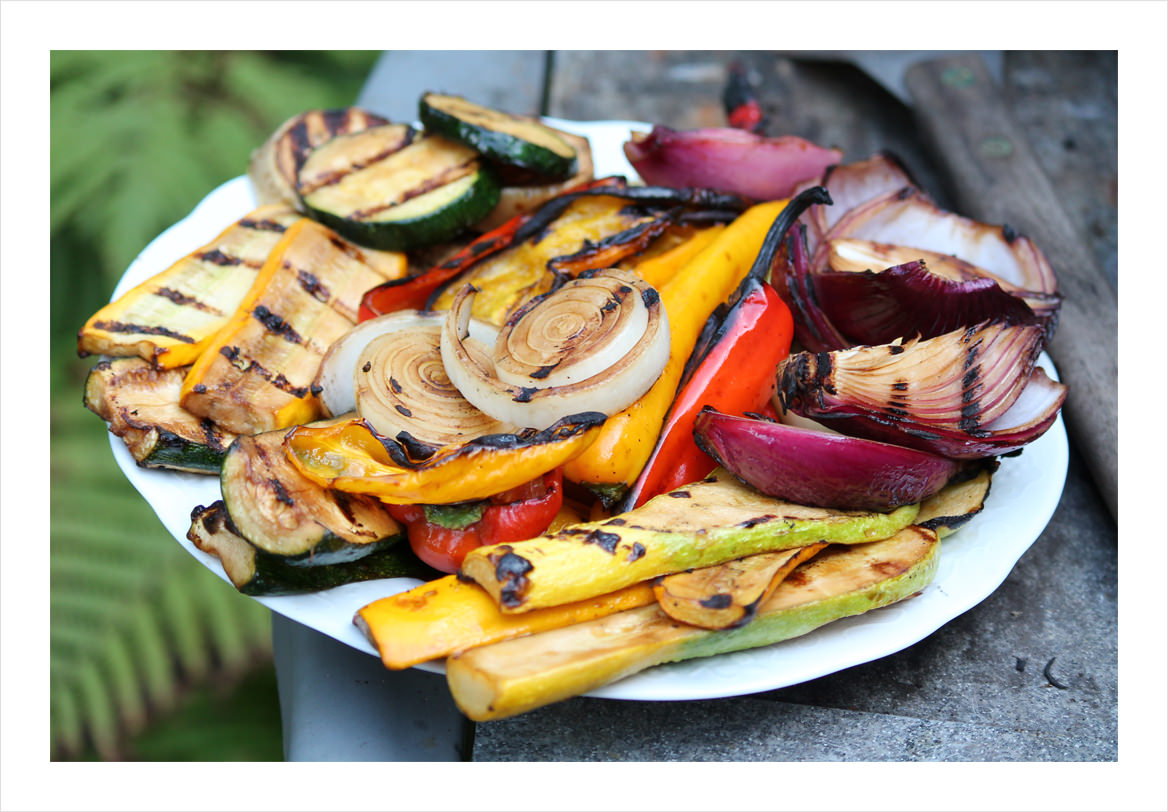 Easiest Marinated Grilled Veggies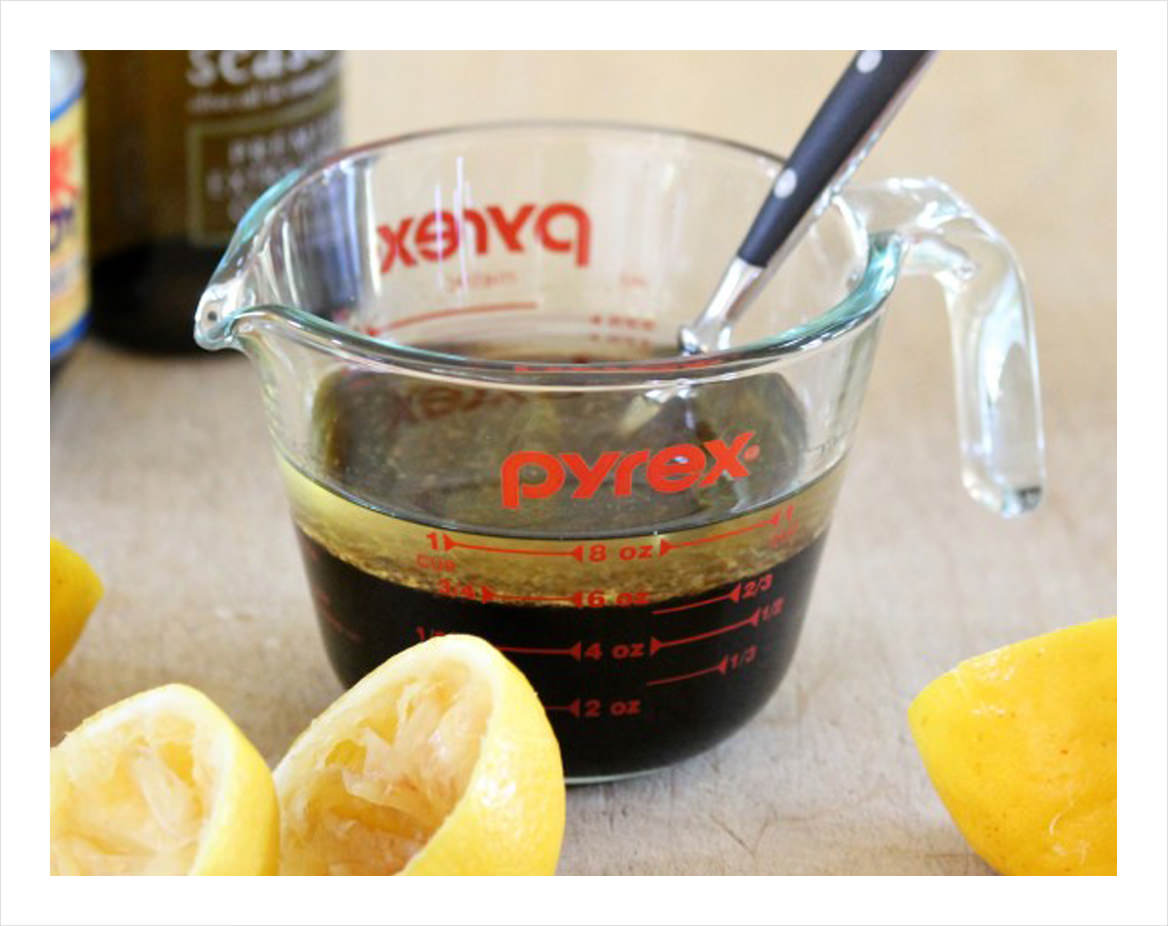 Best 3 Ingredient Marinade (perfect for grilling!)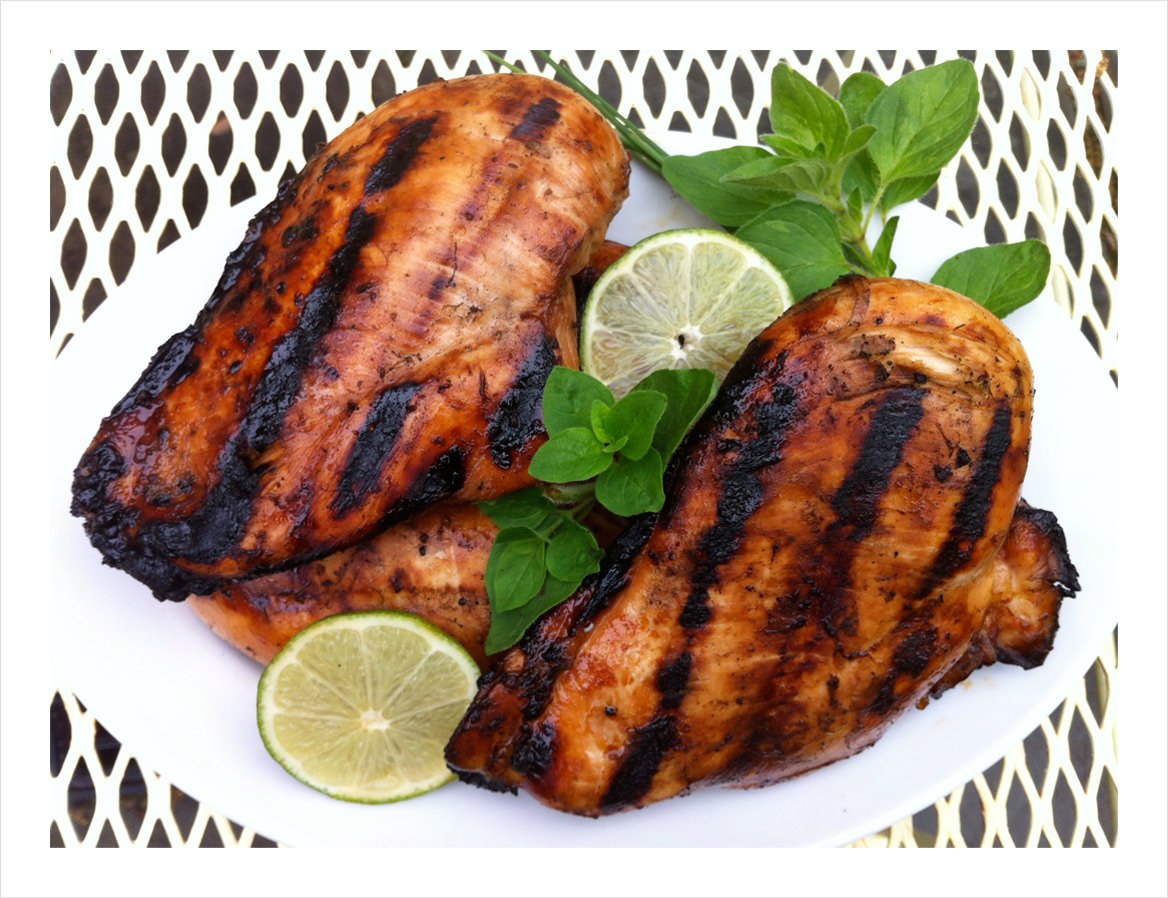 Honey Lime Chicken
Footbridge Grilled Chicken (made with the Best 3-Ingredient Marinade!)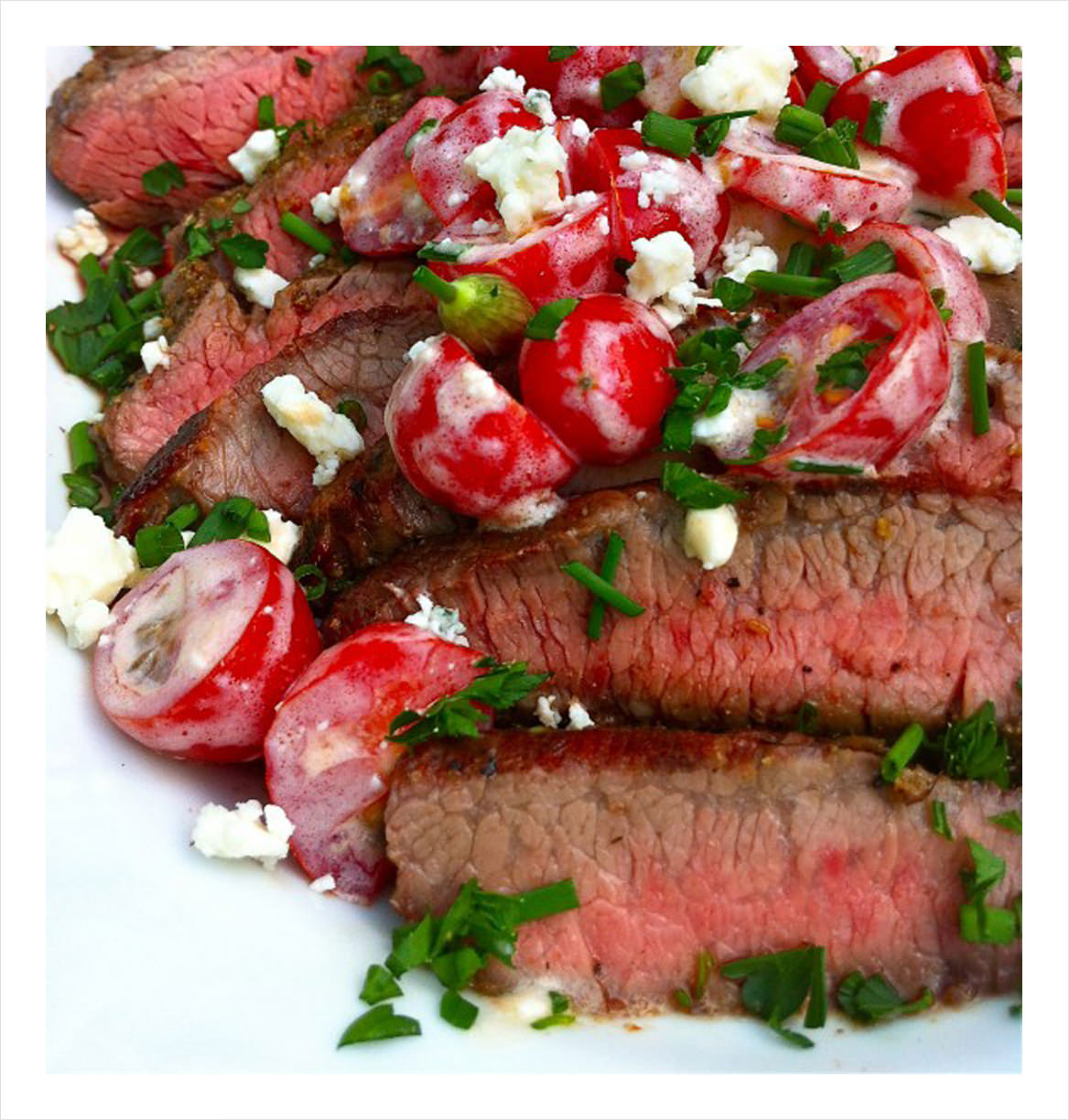 Flank Steak with Greeked-Out Gorgonzola and Tomato Salsa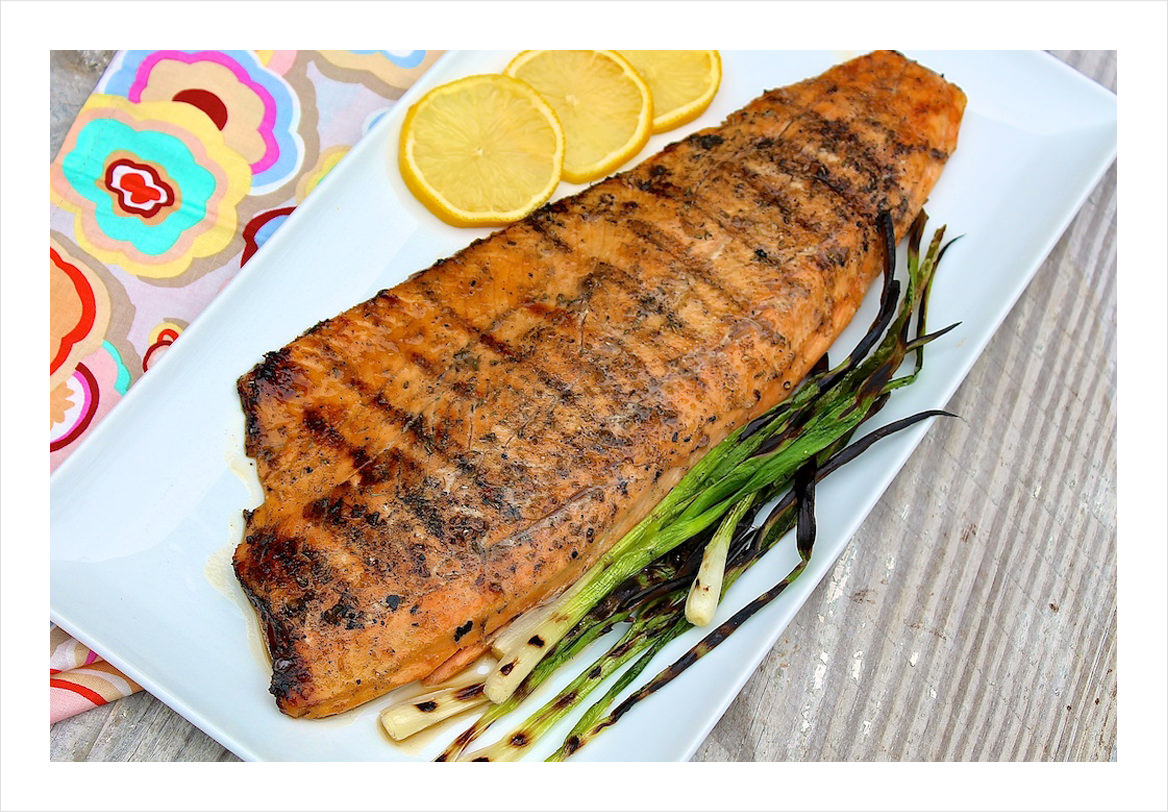 Sesame Soy Salmon (a spin on the 3-ingredient marinade)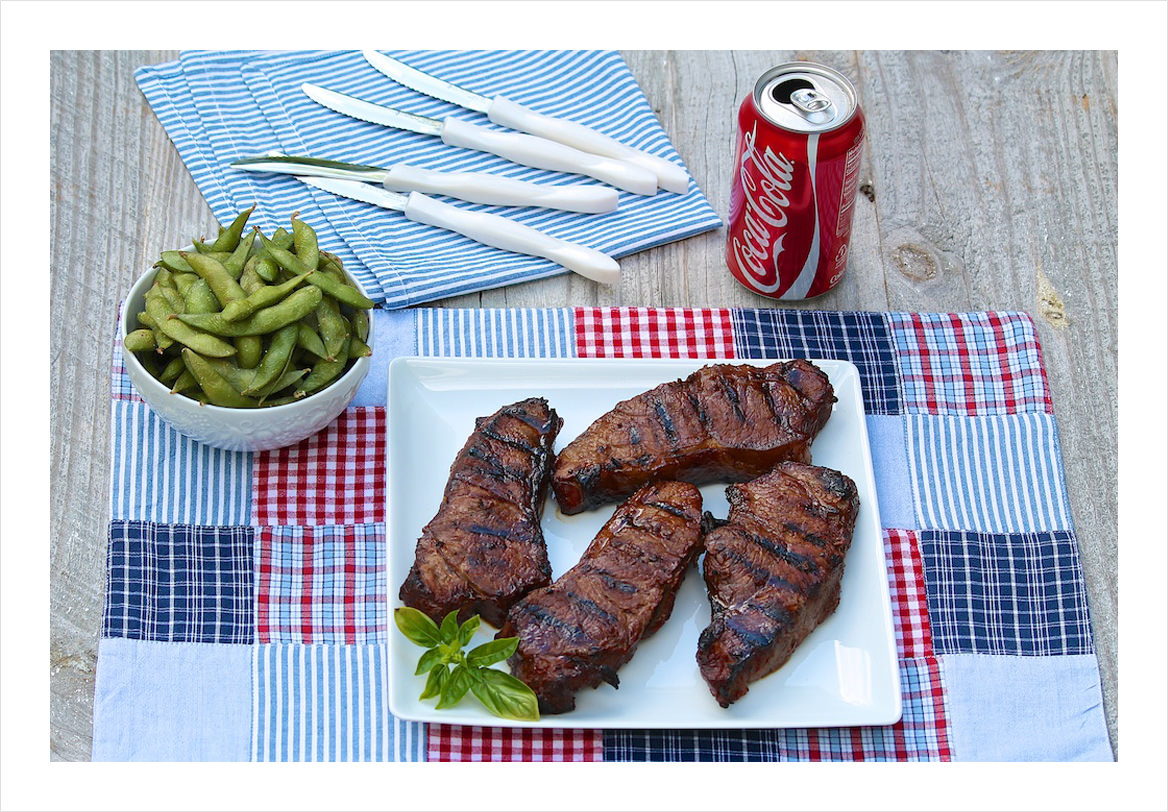 Bourbon and Coke Steaks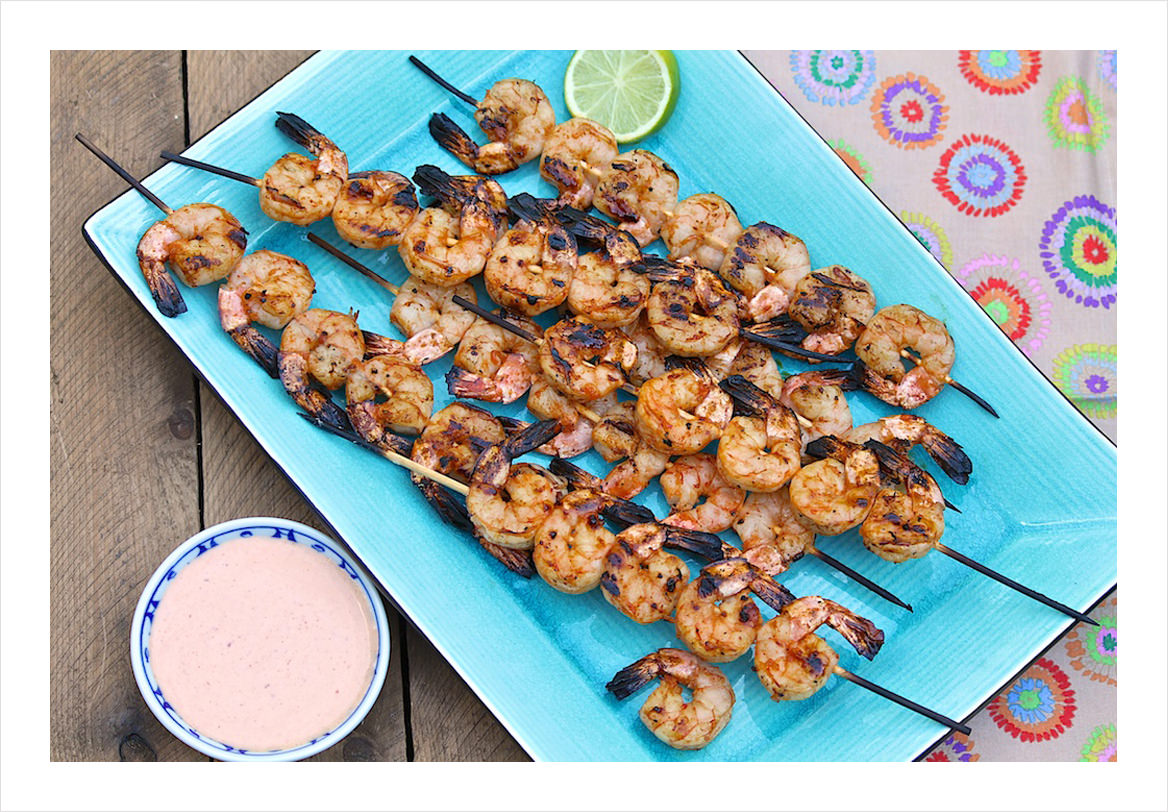 Grilled Apricot Shrimp with Harissa Aioli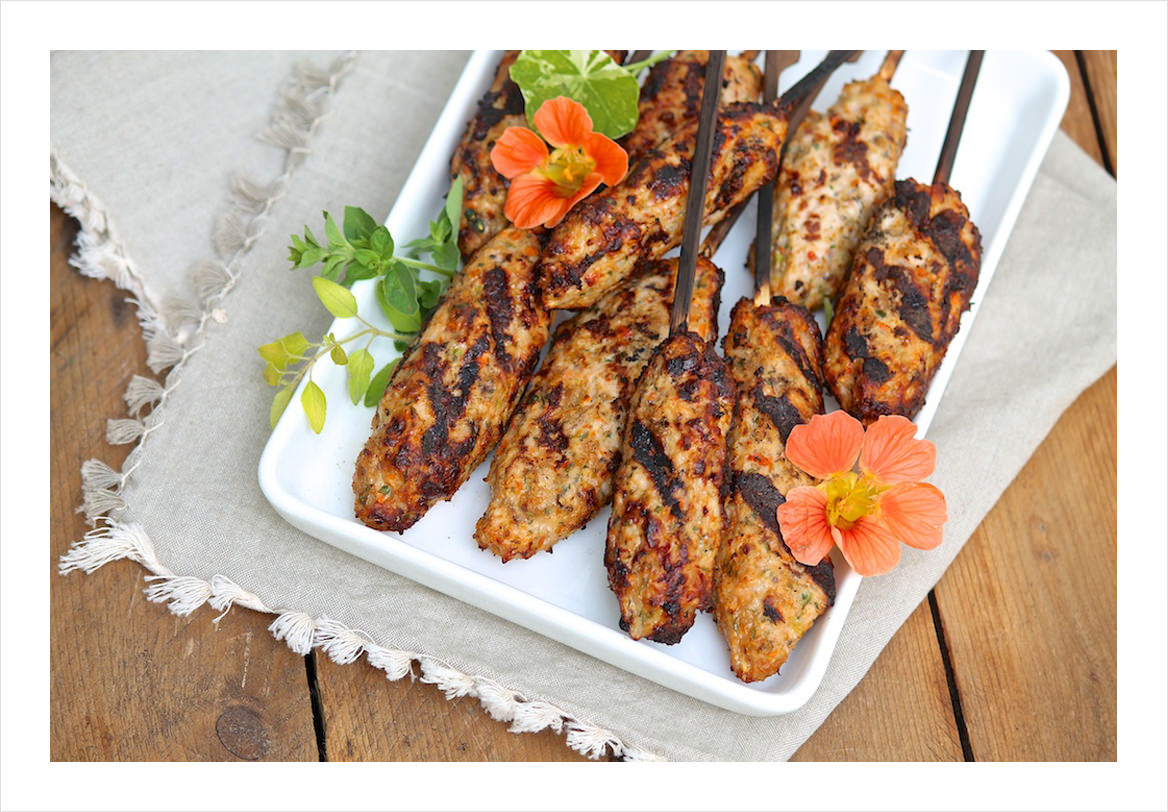 Grilled Chicken Kabobs